Hello everyone!
As I am recuperating from my hand surgery, I want to introduce (and some of you may already know)
Pam, of Everyday Living. She is a multi-talented lady who lives in a most beautiful home
surrounded by the most gorgeous gardens that she and her hubby have so lovingly created
over the many years that they have been in their home.
Be sure to visit her blog and experience a real treat!
Take it away Pam!
A warm hello from the Appalachian foothills everyone!
I am Pam and you can find me over at Everyday Living. I am so
excited to be a guest on my talented friend Shirley's beautiful blog…
what a blessing she has been to me ever since Istarted blogging two years ago!
We finally met last weekend for lunch with our hubbies, and we had the best time!
You will find me doing a little of everything…
tablescaping, decorating, gardening, traveling, cooking, and of course
gushing over my first granddaughter!
I love to entertain, and today I want to share with you an easy idea for hosting a
small group of girlfriends! And there will be little to no clean up involved…because let's face it…
when you gather ladies
around sweet treats, there is usually nothing left!
Today, I want to invite you to sit down and make yourself comfortable
around my coffee table…we've got some chatting to do!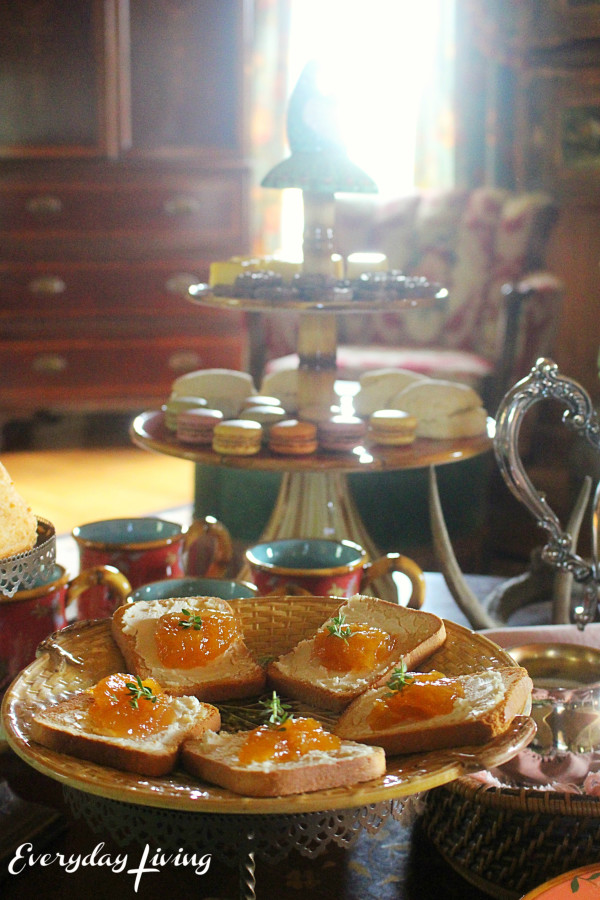 I decided to keep it simple and prepare an assortment of "sweets" to set up on my coffee table….
because who doesn't love sweets?!
Serving in my family room is more casual for this small get-together,
and I don't have to prepare a full meal!
I love to cook for guests, but you can easily buy many wonderful desserts from your local bakery
or grocery store and the kitchen stays clean!!
In the foreground is sliced brioche topped with goat cheese, apricot preserves, and
a sprig of thyme.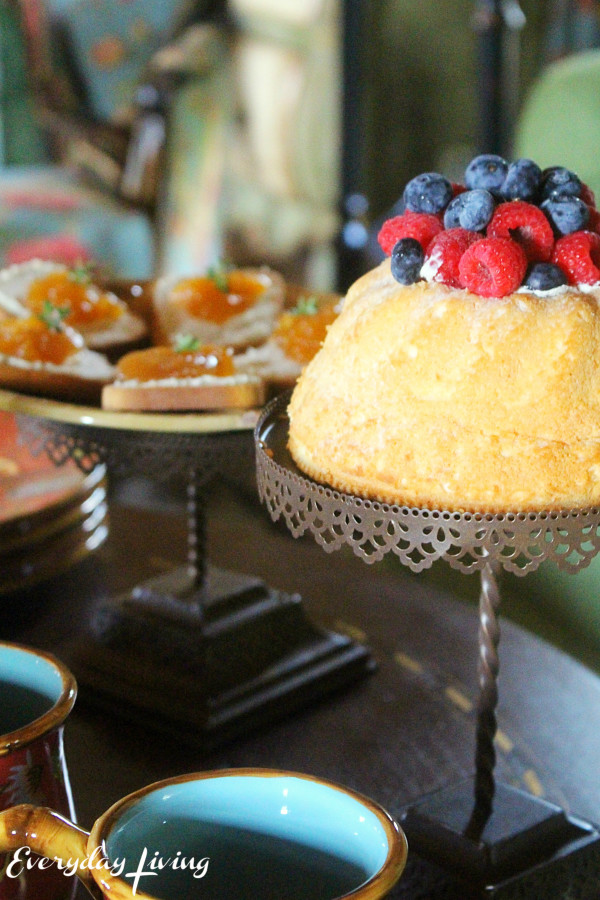 A mini angel food cake topped with raspberries and blueberries, doesn't get much easier than this…
and at least we get our serving of fruit in!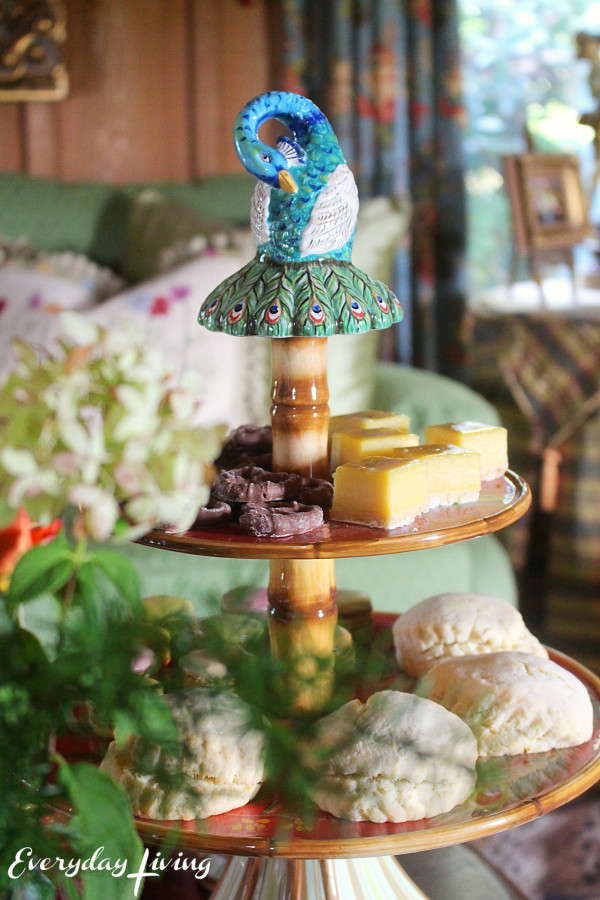 Using a tiered stand for serving is great because it adds height and you can see all of your options!
This peacock tiered stand is "Artesian Road" by Tracy Porter.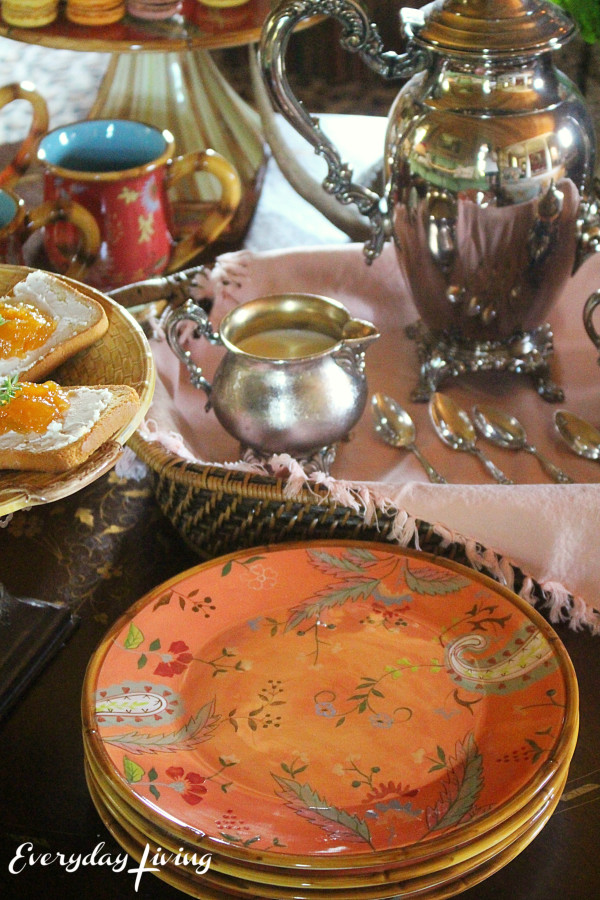 My silver coffee service sits in a rattan basket rather than using the large silver tray…
perfect for this casual gathering
and provides texture! The dessert plates and mugs are also "Artesian Road".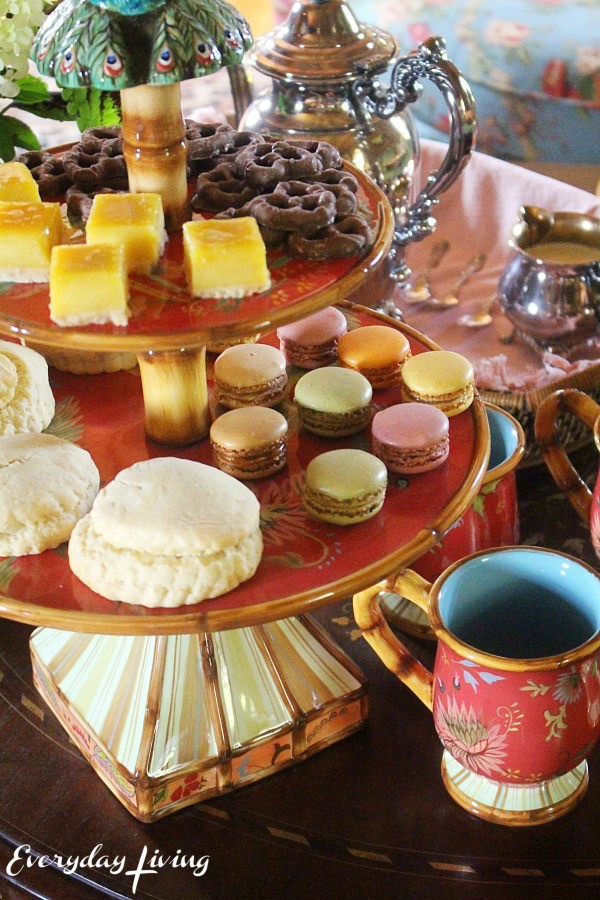 A tempting selection of chocolate-covered pretzels, lemon squares, macarons, and shortbread biscuits
to enjoy with coffee…all of which I, of course, had to sample! Which would you choose?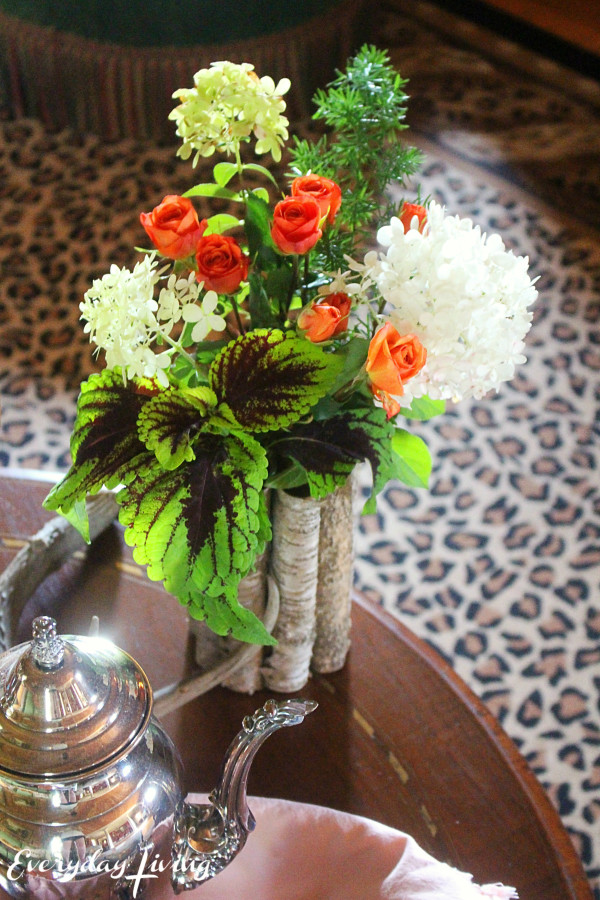 I mixed roses from the grocery store with cuttings from my garden to fill the rustic birch container.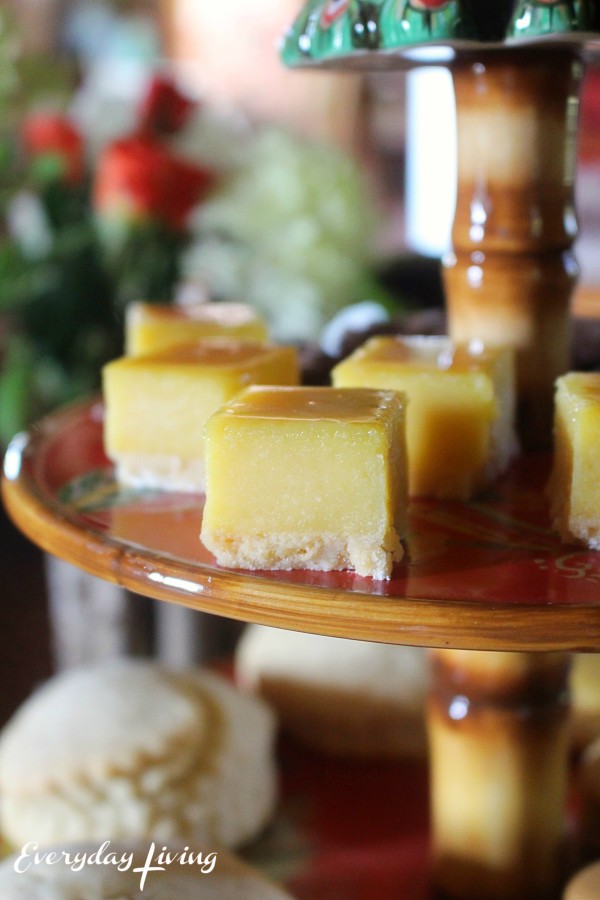 *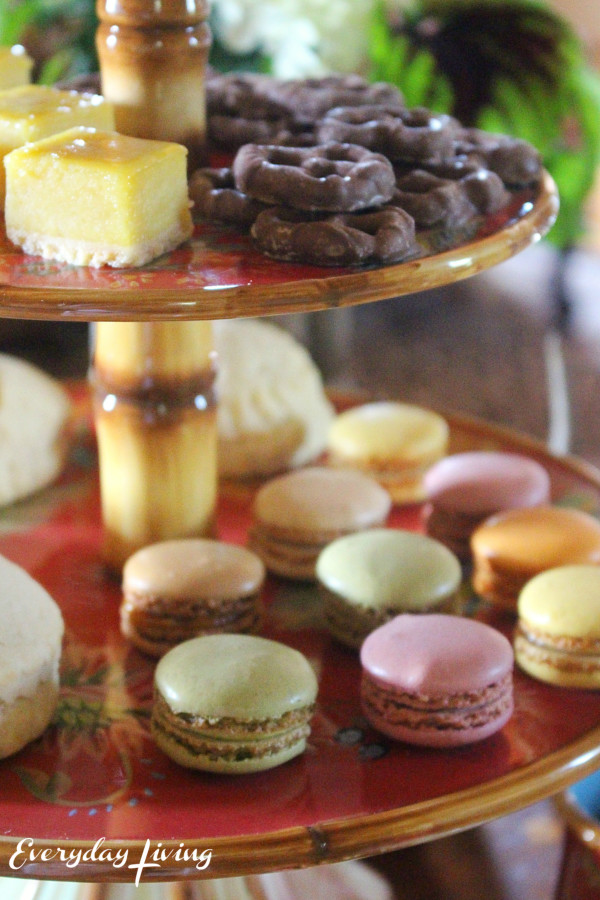 Six different macaron flavors…fig, lemon, salted caramel, apricot, coconut, and pistachio.
I took a class to learn how to make these heavenly French confections
at Sur la Table, let's just say, I prefer to let the professionals make them and I will do the eating!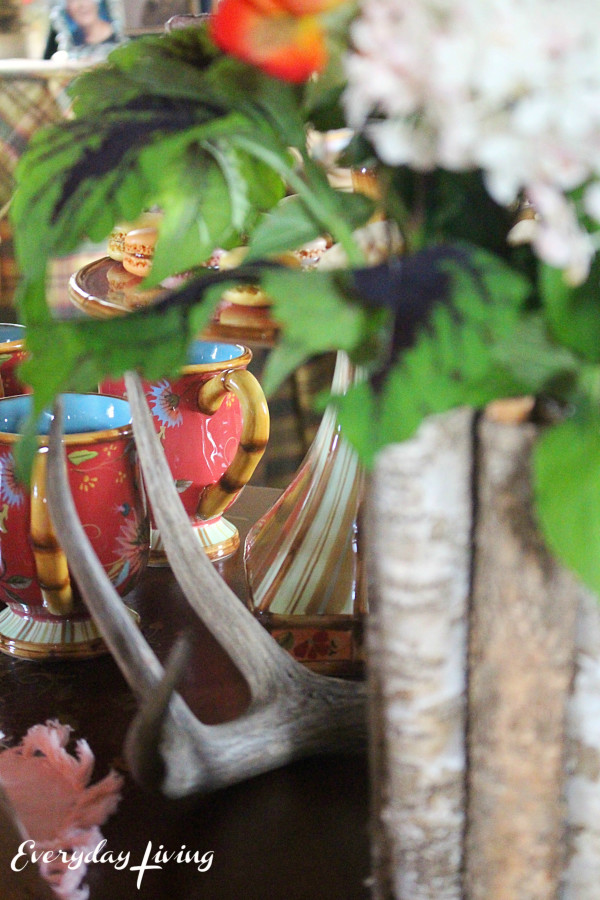 With a nod to my favorite season of autumn, I added antlers for more texture.
You'll notice I love to mix rustic with a little elegance!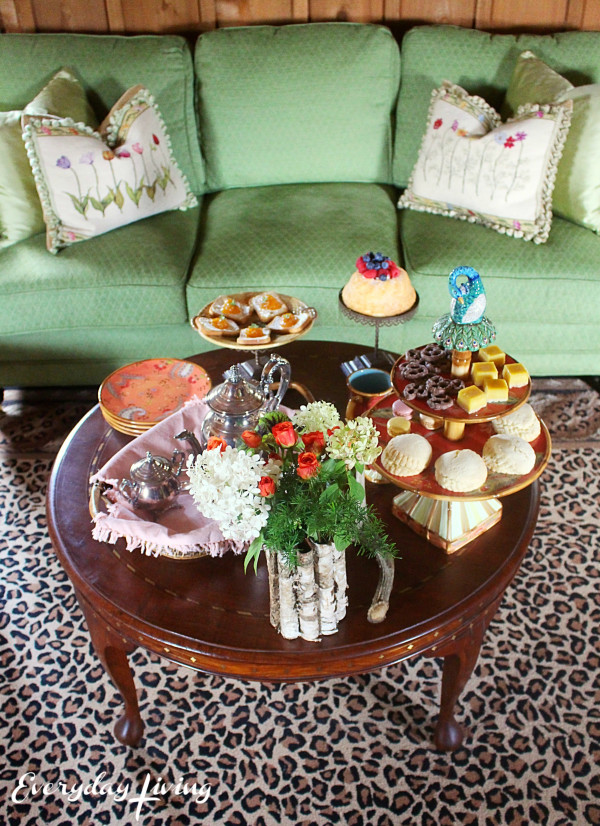 My coffee table is an antique that I found at least twenty years ago…it remains one of my favorite finds!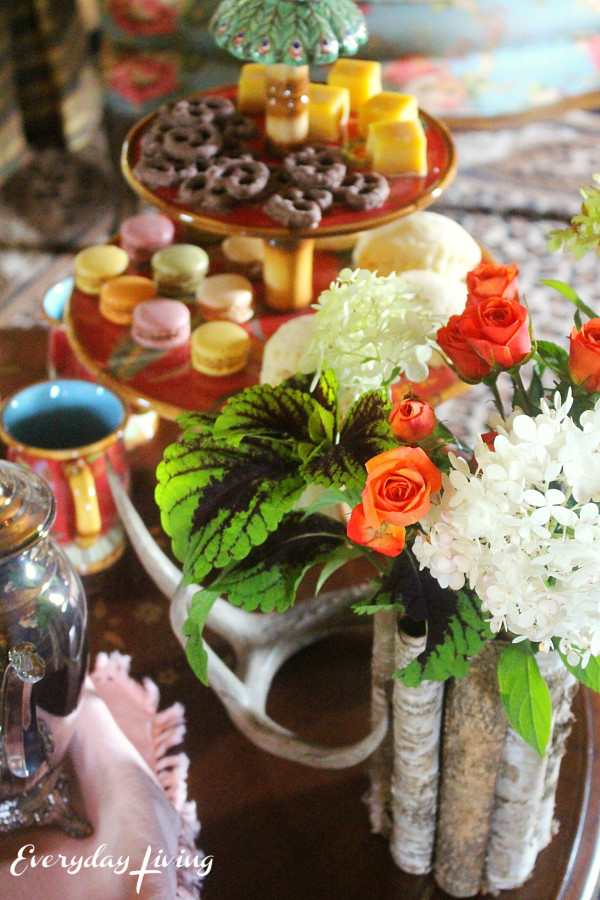 Oh, taste and see that the Lord is good! Blessed is the man who takes refuge in him!
Psalm 34:8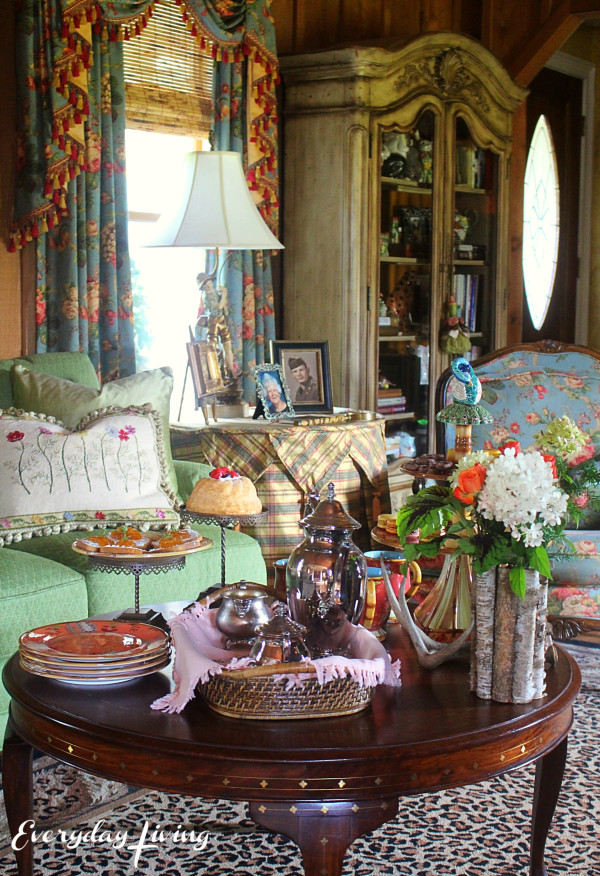 As you can see, I love color and I'd rather mix than match!
My family room has an English Country feel…things collected over time that have stories,
memories, and sentimental value….things that are truly irreplaceable! My style is
quite different than the current "farmhouse look", but in staying true to what I've always loved
my motto is, "your home should reflect your own personal style,,
whether that fits with the current trend or not!"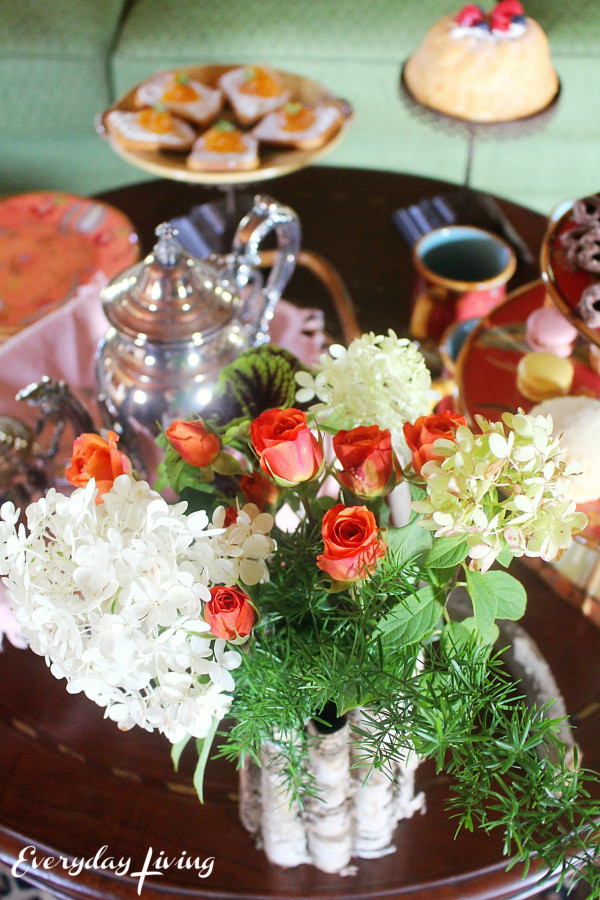 A special thanks to the always gracious and sweet Shirley
for allowing me the opportunity to share my Everyday Living.
You can find me on Facebook, Pinterest, and Instagram.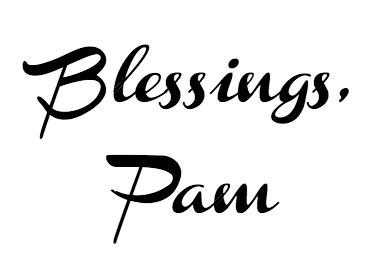 Thank you Pam! …. I always love it when Pam blogs about her wonderful recipes
and you should see her beautiful tablescapes in the setting of her exquisite dining room or gardens!
Have a most beautiful day everyone!